2018.10.06 Saturday
Entering the treasure cave. Kintsugi workshop at ROKUJIGEN
Leaving Ogikubo Station behind and facing the west to the railway track, I pass several fast food restaurants, pachinko locals and a karaoke bar. Some meters further the street becomes narrower and a couple of typical restaurants and a shrine contrast with the neon-flashing lights, which prevail around the station. Next to a ramen shop, a metallic staircase leads to the place I am looking for. There is no street number, no sign. I walk up and down the street several times until I finally find it. It is like a treasure cave, dark and full of precious items and -of course- almost impossible to find... thousands of books are piled up to the ceiling while others serve as bases for a variety of pieces of ceramic tableware. I am excited about this encounter of mine...
By the time I arrive, there are already around 10 persons sitting inside, each one in front of a free deck area, with a selection of tools prepared to be used and, although I arrive on time, I feel as if I was late.
No one speaks English except for a woman. Nakamura -the owner and who leads the workshop- frees up a seat next to her.
I receive two objects. Each one has a small fracture on the edge. We receive instructions on how to proceed. I don't understand anything, so my helpmate translates the main information. I don't mind not understanding it all. I look at Nakamura's gestures and enjoy the participant's reactions. I hear the trains go by. Sometimes everything vibrates. Just a little. However, everyone keeps focused on their work. It feels like being transported to another time.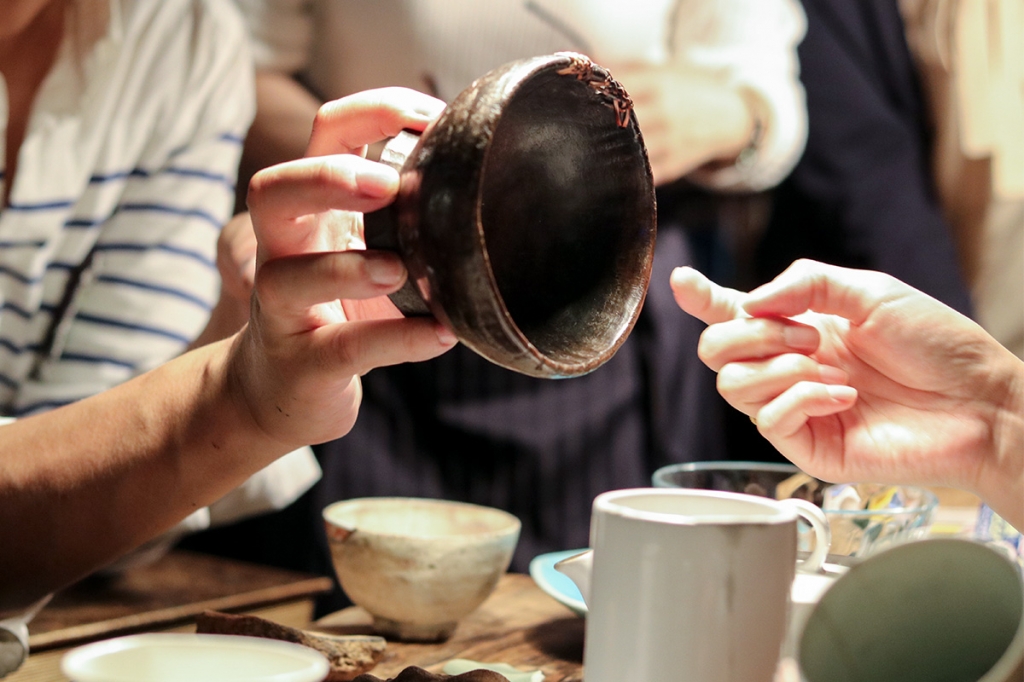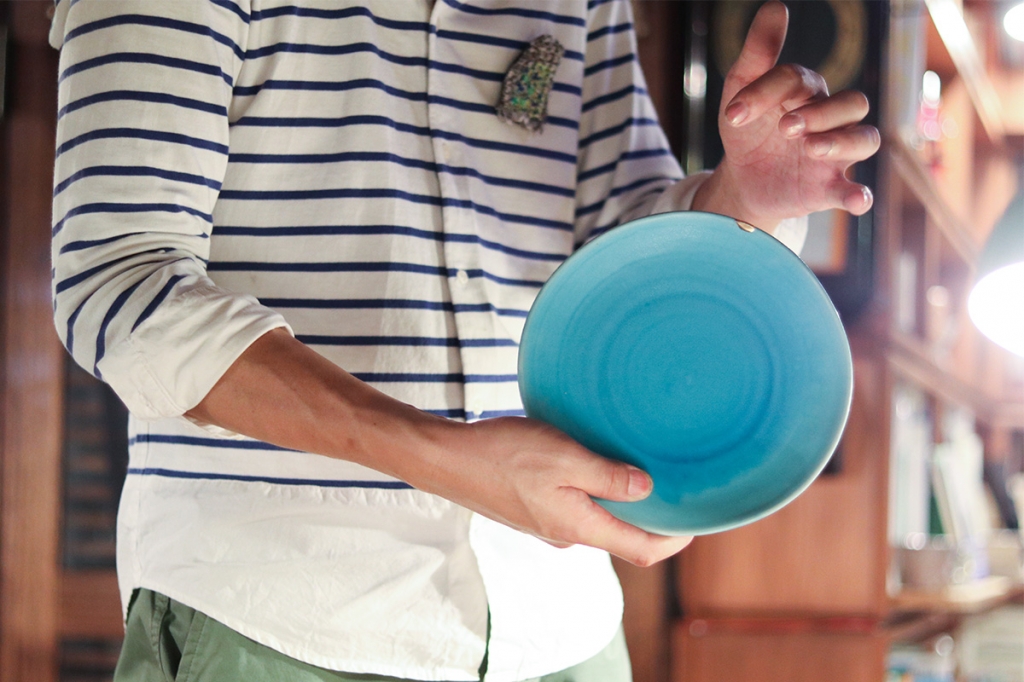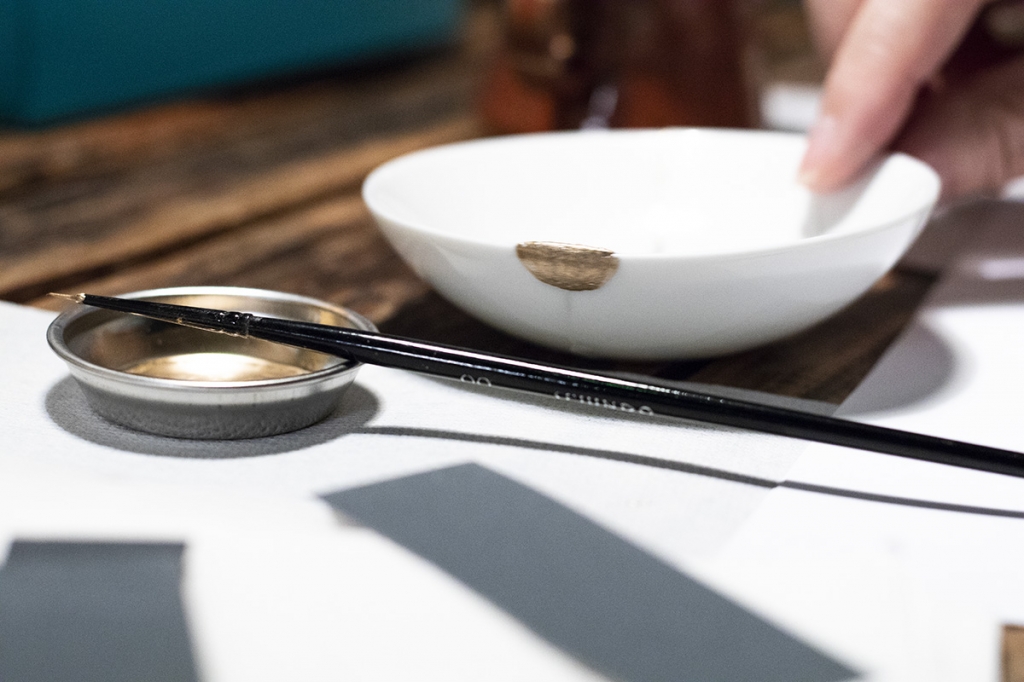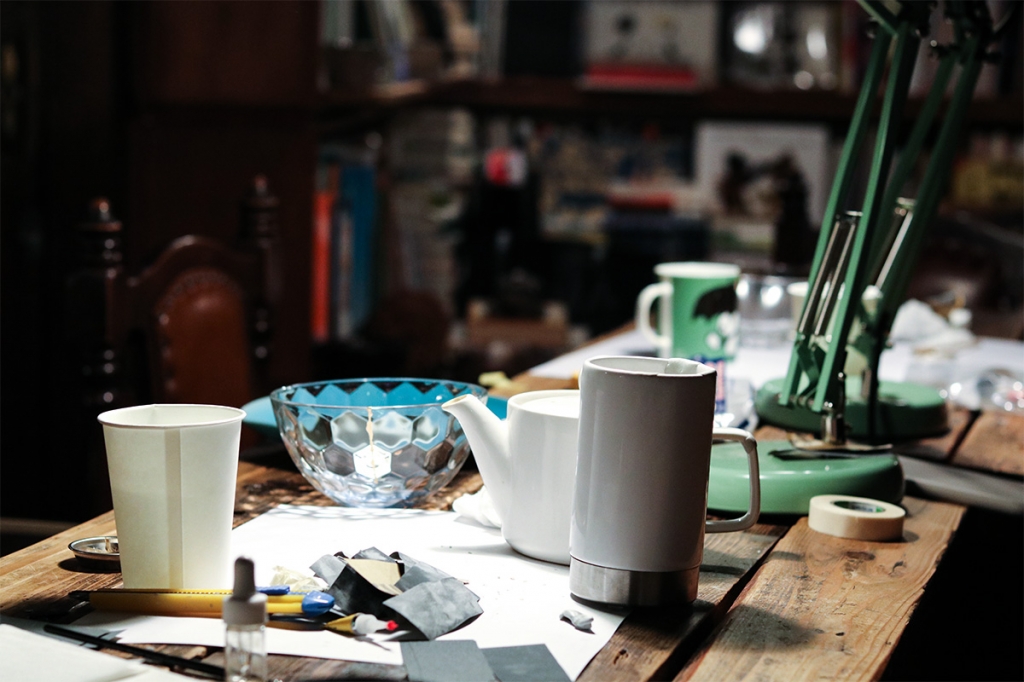 I leave the place after having expressed several times my gratitude in English and the few words in Japanese I know. I have lost track of time. It's been three hours. No, almost four. I feel excited, tired and happy all at the same time. I am grateful that I enjoyed this evening. I am grateful to my friend and artist Arisha Kawabe, who told me about this place, and of course to Nakamura, for sharing his knowledge with us.
(http://www.6jigen.com/index.html)
Calendar

1
2
3
4
5
6
7
8
9
10
11
12
13
14
15
16
17
18
19
20
21
22
23
24
25
26
27
28
29
30
31
Selected Entries
Categories
Archives
Recent Comment
Links
Profile
Search this site.
Others
Mobile
(C) 2020