2017.11.10 Friday
Surabaya - Haneda - Kichijoji
Hello my name is kuro im from Indonesia,
right now im join with ongoing ongoing art residency program (so lucky)
and this is my first posting on blog :) :) i hope you 're enjoy my stories
Goes To Japan
CONFUSE!it's probably the most fitting word for my chance to join residency in On Going Art Center – Japan. Excited? ABSOLUTELY! Nervous ABSOLUTELY TOO! Haha. I'm exciting cause I never travel to foreign country before, and now I have opportunity goes to Japan and learning many things about art, culture, people and et cetera. FOR FREE! J But in other side, my wife recently pregnant and I can't take care of herfor almost two months. I never expecting that my family and my friend give me support to follow this residency. And the struggling journey goes to Japan has begin…
HURRY UP!
When the document permit from On Going Japan has arrived, actually I'm in unhealthy condition. But show must go on! Imust go to Japan Embassy for process the document, but i think that day the earth, wind, sand and sun not recognize with me L the embassy was closed! My heart broken for a while, but I remember in Indonesia there always "CALO" in every sector. Oke,let's find out! I drove to Japan Tour and Travel Agency and tell that I need VISA to Japan imidiately. But, what I get? Just another broken harted reality. Agency can't read hand lettering in those document permit and saying I must have minimal 35million rupiahs for go to Japan L SO SAD L But my wife keep pushing me go to Japanese Languange Institute for checking those document and finding help maybe those help me to get VISA.
My day after that, I go to Japan embassy and guess what? Just need 4 days to get Visa Japan. Yay! My heart is so warming haha ​​... but when you think think everything will be okay, actually is not okay anyway. My step father Pass Away Two Has Days After That L Huft. Marathon Broken Hearted News ... And I Do Not Know What I Supposed To Do.
Haneda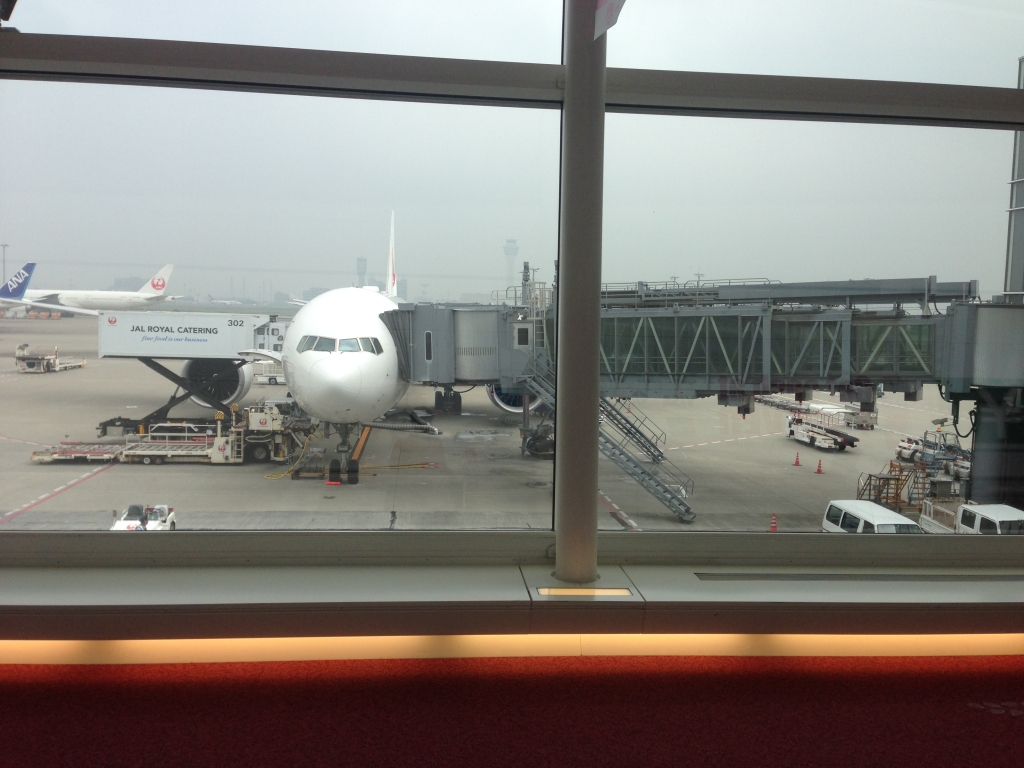 After eight hours flight, I can see firsthand the country where doraemon lives. It feels like mixed up, between happy, anxious and dazed. I walked to the immigration queue I passed by staring blankly toward the airfield through a very large glass, sometimes I'm taking picture.When I get to the immigration department I'm worried about whether he will confiscate my stuff? I'm getting nervous because it's the first time I've gone abroad. They checked my bag of paper work, and I surprised when the immigration authorities opened my portopholio book. They ask me? "this is yours?" I say yes that was mine" and I see they smiling to me. Imade it through immigration with a smile. Yippie!
After that, I call Yukie, Sachi and Nozomutold them I was here. Yukie guided me to buy a Kichijoji bus ticket at the bus counter.The bus I use may be the same as the inter-city bus in Indonesia, the bus is big enough only at that time I became the only passenger. It seems that it does not matter, the driver still runs the bus normally and heads to Kichijoji.
Along the way, I looked out the window. Looking at the view of the city of Tokyo that make me amazed, because all the way I was treated to a beautiful view of the house and building.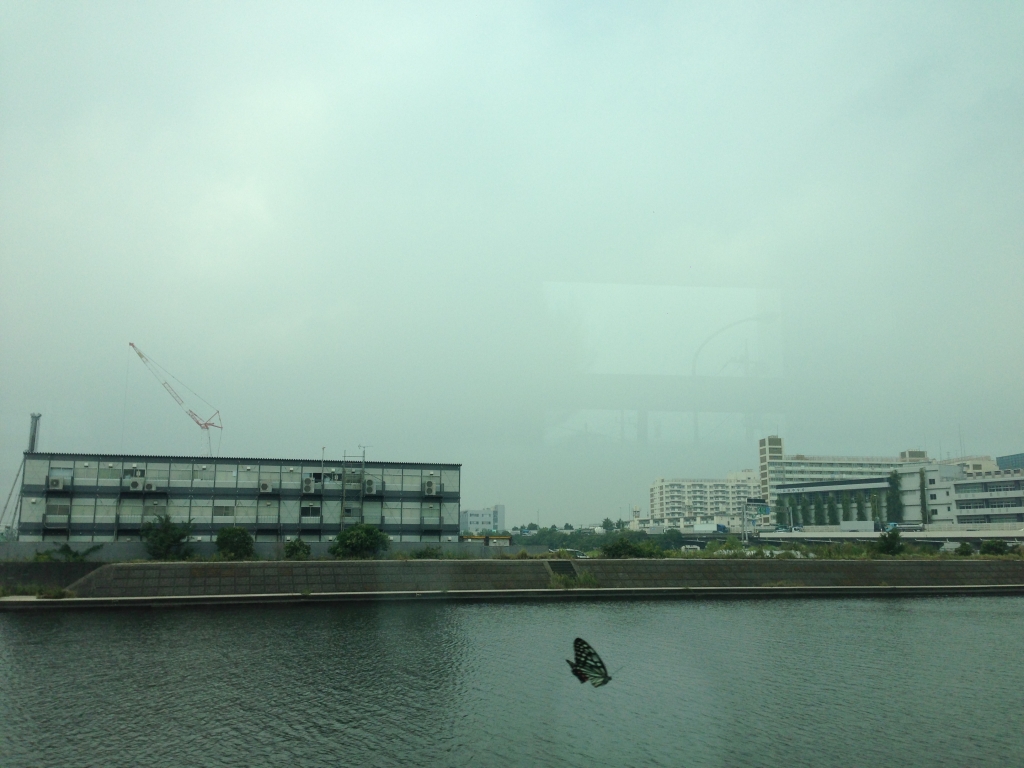 Kichijoji
Finally has arrived in Kichijoji! The moment I got off the bus I was on the bench opposite the station, it was a kind of public seating with an elephant statue nearby and a pay phone shelter. I also see the square in front of this station, used for the campaign event of the Japanese politician before general election. Sitting down on the bench, Yukie guided me to go to Ongoing.She said that the distance from the stadium to Ongoing only takes 10 minutes walk. While looking at maps and photographs sent as a guide I enjoyed the bright sunshine of Japan that was quite stinging that day.
Kichijoji itself is also included in the Tokyo section. If we take the domestic train very easily and close Ifyou wanna go to the city center like Shinjuku, Roponggi maybe need 20-40 minutes. I think in Tokyo, especially in Kichijoji is a very nice place to live. Not many buildings towering up here,never see traffic jam or solid vehicles on the streets. The air is very fresh. Maybe I will discuss about this city in another article.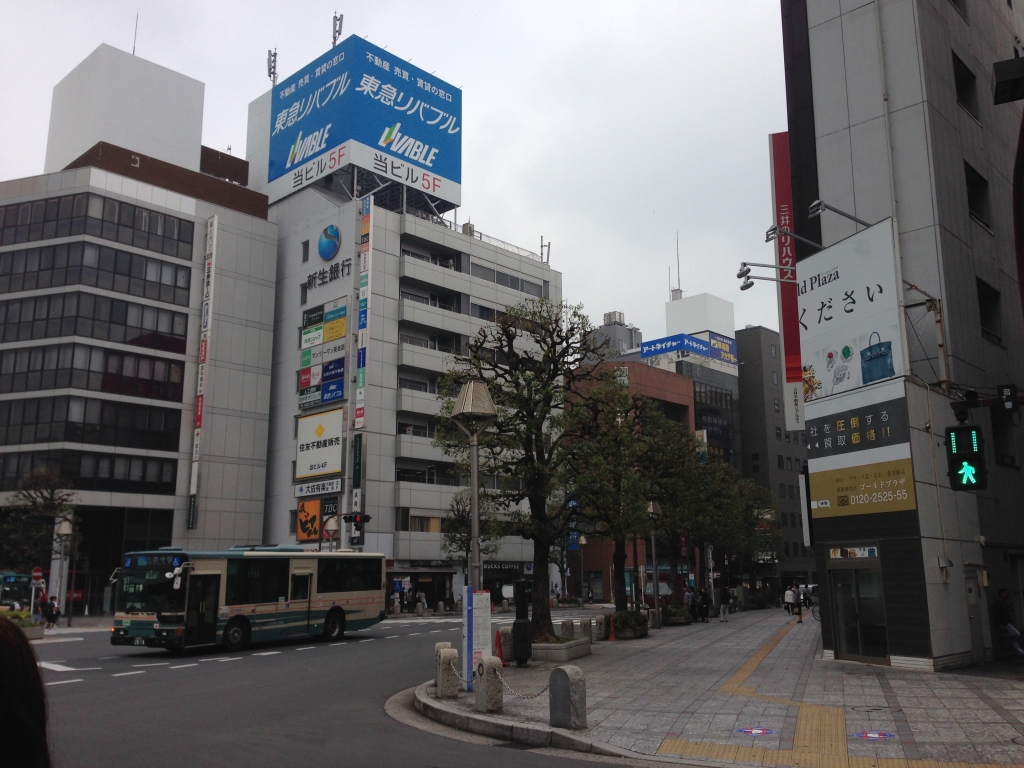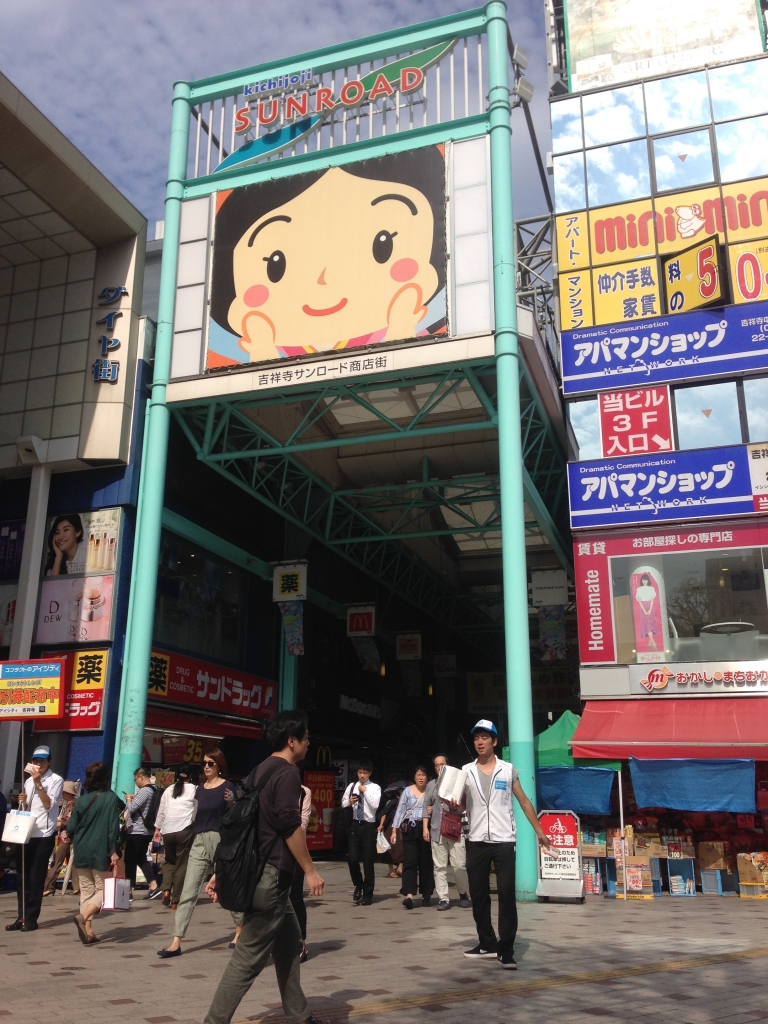 Well, actually that day Ongoing was closed but Nozomu Ogawa was inside waiting for me. After chit chat welcoming greeting, we both walk to residency house. The house I live in will also be my studio for the next two months. After bathing and smoking this feeling gets so happy and then I go downstairs to talk to Ogawa san. He lays a few things related to what's in his house like garbage and how to cook rice. The Japanese are very orderly with matters concerning cleanliness. Garbage should be able to be sorted independently making it easier to recycle. There are certain days where garbage officers come to pick up trash, there are days where only plastic waste is picked up, there are days taking cardboard, paper, and glass bottles. Even the color of plastic is distinguished, so officers easily distinguish the contents of the garbage bag.
Ogawa san tasted me food that day and until now I'm lucky to enjoy the various dishes made by him. It's so tasy. Especially his soba noodles! He said that the soba noodles are from flowers, so very good for health. I hope I can cook something here but I've never learned to cook. We talk a few things and he also said that tonight is Ongoing to organize a small party. Sound interesting!
This party is so special for me because I can meet many people from members of collective Ongoing. This farewell party for one member who will residency in chiang mai Thailand for approximately one year. Eating and drinking beer was an exciting event and before the show. I started to get acquaintedwith some of the members, but my memory was pretty lousy, so I had to ask them names a few times. Making Japanese dumplings is also the thing I did before the show started, and we eat the dumplings together.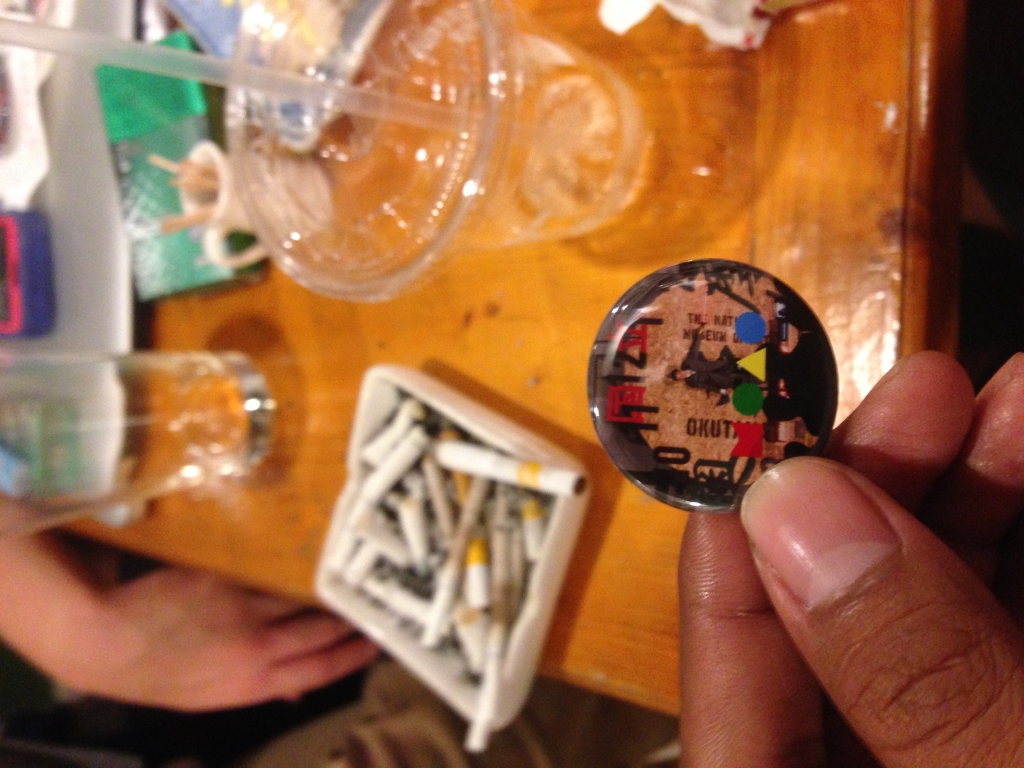 Beer on hand, cigarettes, and delicious food and many friendly friends gave me a wonderful memory. Previously I was very nervous to chat with them, because it was my poor English skill and this is the first time I've been a minority in a They make me feel very comfortable. Many people are nice here. What a great party!
see ya in the next posting
kuro
Calendar

1
2
3
4
5
6
7
8
9
10
11
12
13
14
15
16
17
18
19
20
21
22
23
24
25
26
27
28
29
30
Selected Entries
Categories
Archives
Recent Comment
Links
Profile
Search this site.
Others
Mobile
(C) 2019