2017.01.20 Friday
My New Year 2016-17 in Japan (part 1)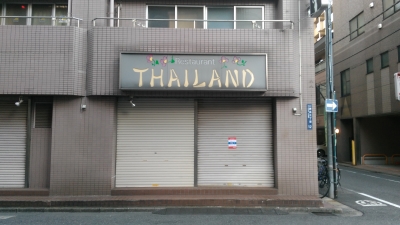 Most of offices and shops were closed ,everyone went back to their 'home'.
My pesidency time period is between 2016-17 ,so it's very lucky for me to experienced the japanese countdown and new year in this transitional time.
from Dec 20 , i could felt that people start to have countdown mentality in thier mind.Same as aother country-It s PARTY time - to farewell the old year and welcome the new year (new life? that they believed.). This Part 1 will show you about my experiences that i had from last week of 2016 til the countdown time to 2017.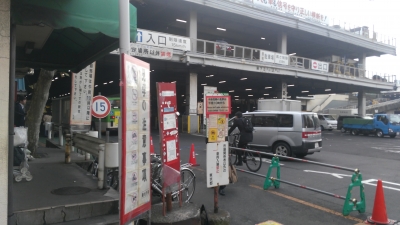 Tsukiji Fish market - the most recommend to check out and here,you can smell the freshness.
I went to Tsukiji with Nishioka-san and Kaho ( They are Teratotera volunteer) to shopping a fish for forget the year party food for Teratotera members at night
we met up very early and Nishioka-san,he s a guy who expert in this area and he's a guide for this trip (He 's the one who a special cheif for party as well).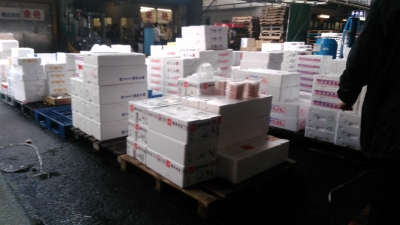 tourist are not allowed to take a photo in restricted area , because this market is not design for visitor or tourist ,so pathway quite narrow and 'rocket car' and many workers always move and working.it may cause of accident or disturb to their work.During the walk inside we have to keep an eyes on and be careful.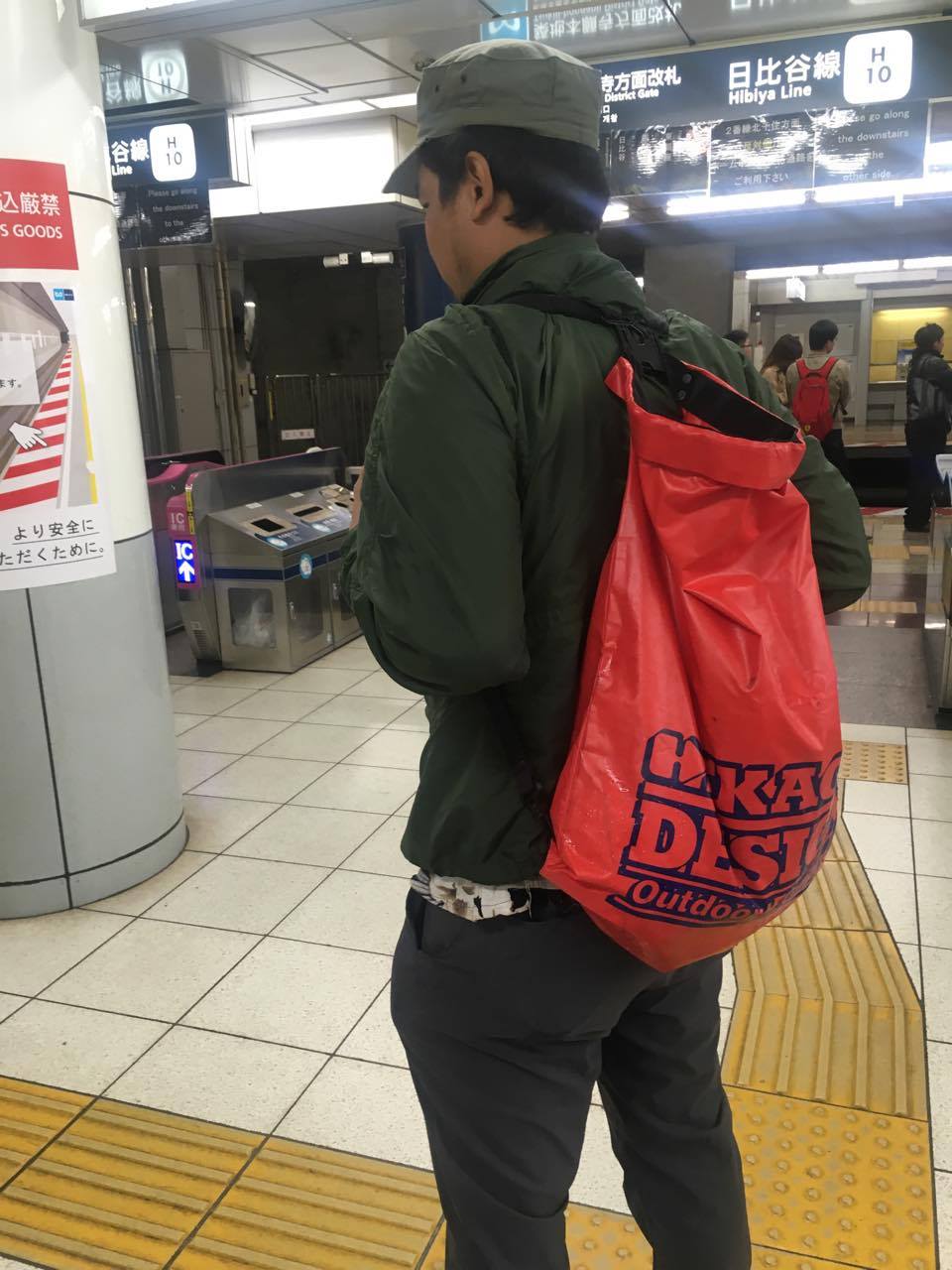 Gotcha .In this Santa bag included, big fish and ice. it was about 4-5 kg.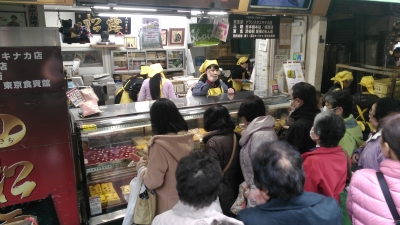 nearby fish market, there is a famous japanese omelet shop, so crowded customers and we bought this for our party too.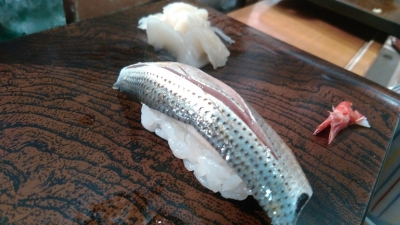 After finished shopping ,we went to sushi restaurant around Tsukiji area for lunch. Nishioka-san recommneded this one ,old school sushi bar. We were not disappoint. it was awesome tasty.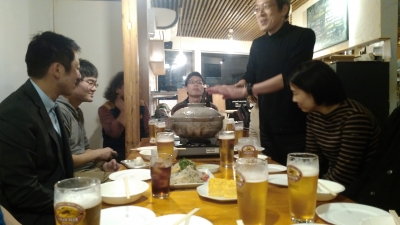 Party time! NIshioka-san stands up for opening speech. Kanpai!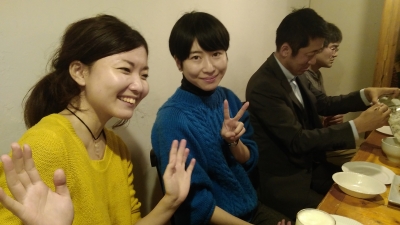 yellow shirt girl is my super-research assistant, Kaho.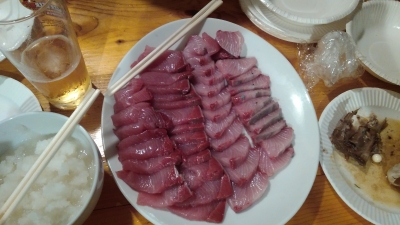 Here we goooo. so i thought my tongue can dance that moment.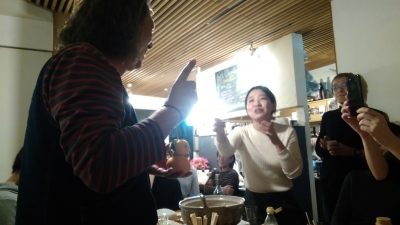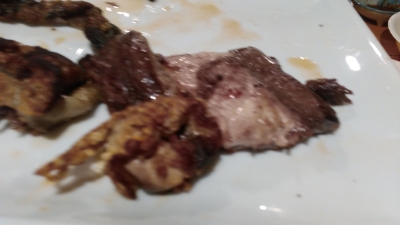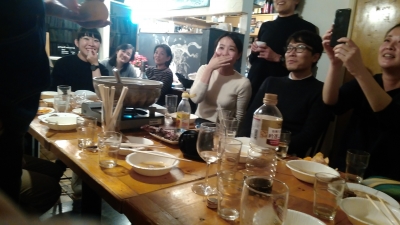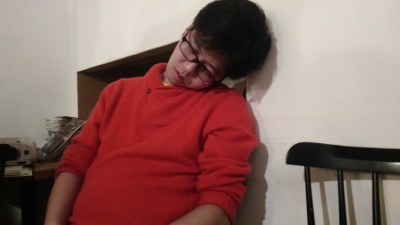 Nextday , Christmas eve's. I went out at night with Kenji (my friend and national artist in parallel universe).
it was little despair because for christmas eve night out it should be a date for love couple. But.....
Anyway.we went out to visit a gallery in Asakusa.They had opening exhibition event of Rirkrit ,Yoko Ono and other artists 's art work.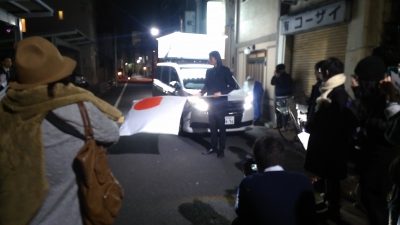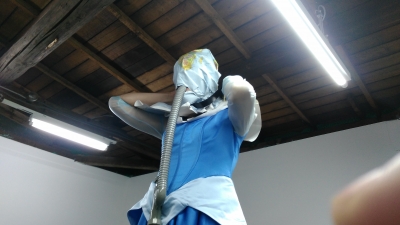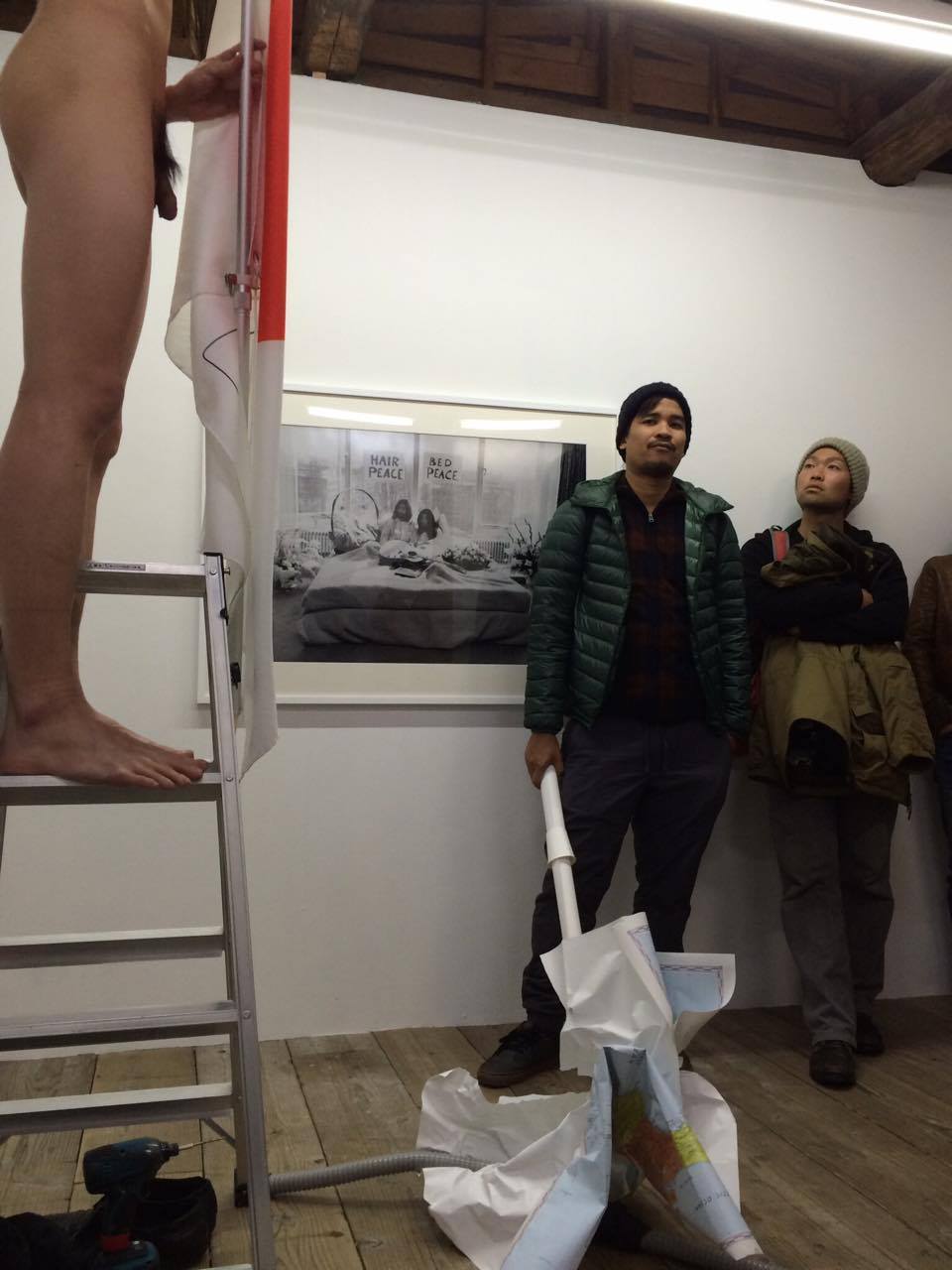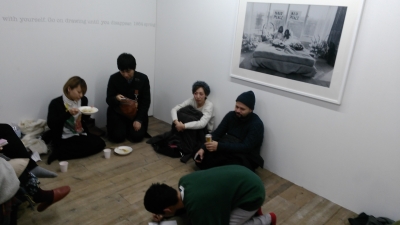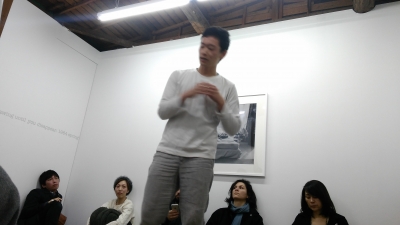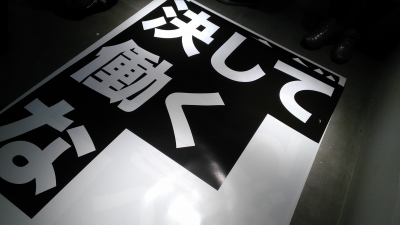 After that we hung out at Sensoji temple and drinking with izakaya style. yeah under freezing weather.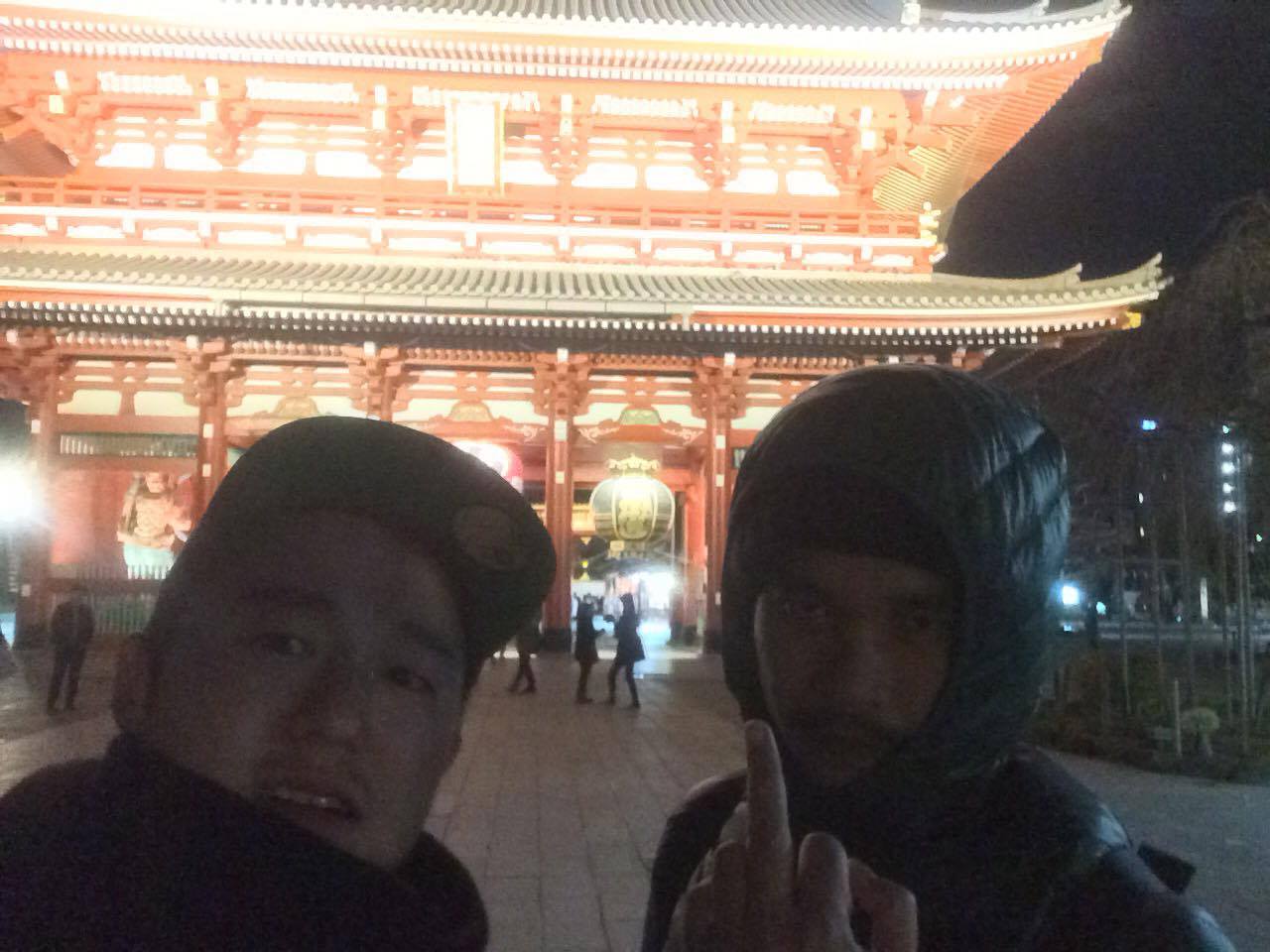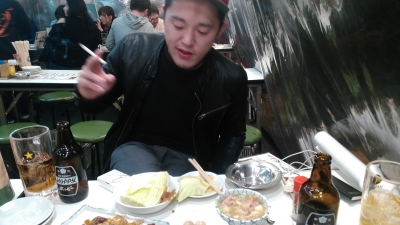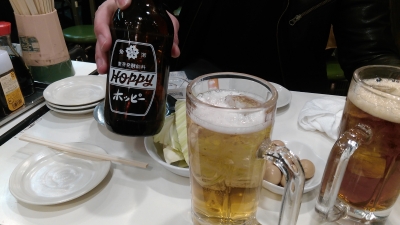 "fake beer , mix before drink" Kenji said.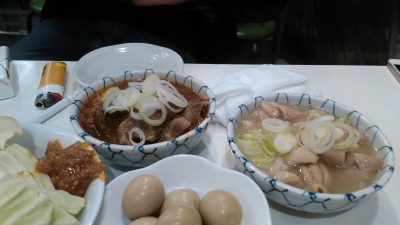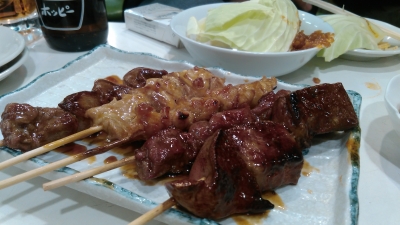 I was drunk and i had a super hangover in the next morning.
28 December , Ongoing Art Center BIG PARTY. Very big meeting party of Ongoing Collective ,there was full house of friends and unlimited beer and alcohol formular. Yeahhh
Don't think, just drink ,laugh and forget the year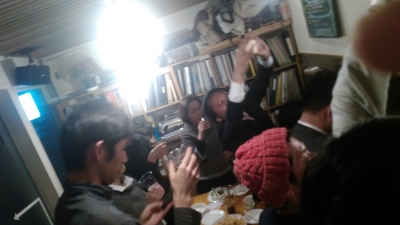 .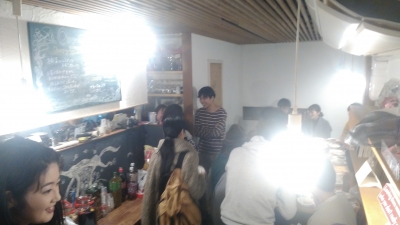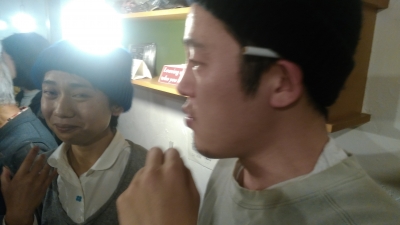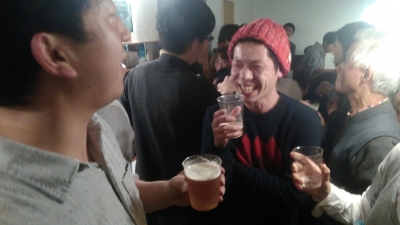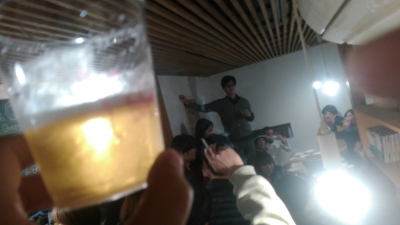 Nozomu was giving his speech "Thank you everyone and Ongoing going to be 9 years anniversary next year..." wow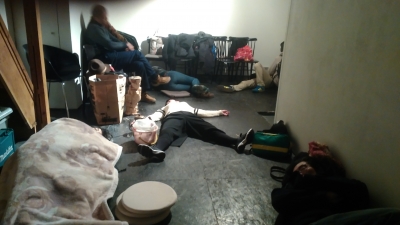 someone died in duty on second floor.
And finally , 31 Dec 2016 - Countdown night!
Tokyo countdown time is not so popular for public countdown celebration. there was no big event or big fire work show this time difference frome other big city. In general , it's pretty quite atmosphere ,less people on the street , shops were closed. Japanese people prefer to stay at home with family than party outside. Unexpected surprise to me , I was almost alone that night but i still had Kenji,the dude.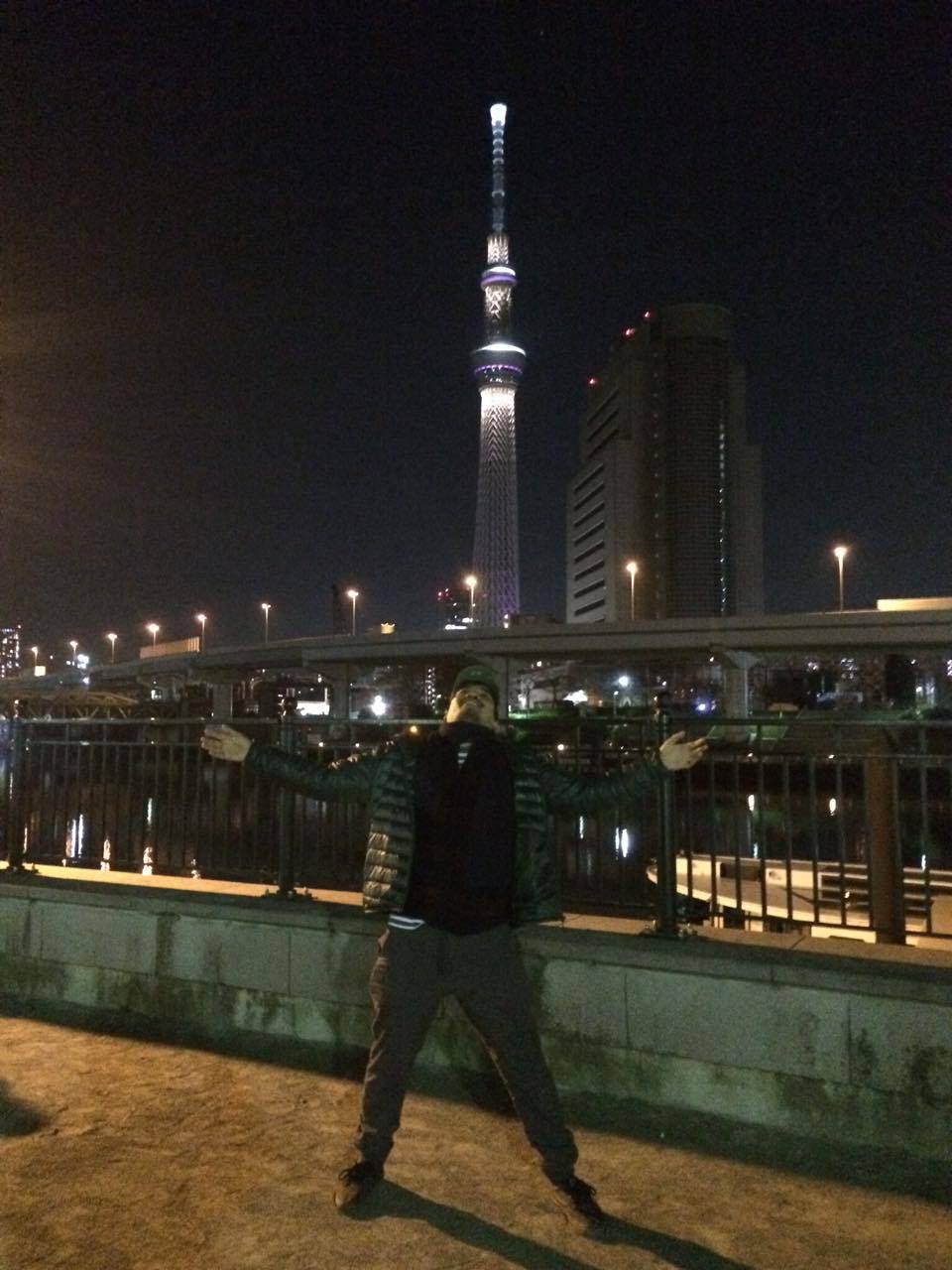 No where to go then we decided to Asakusa zone again. This is a new Tokyo tower.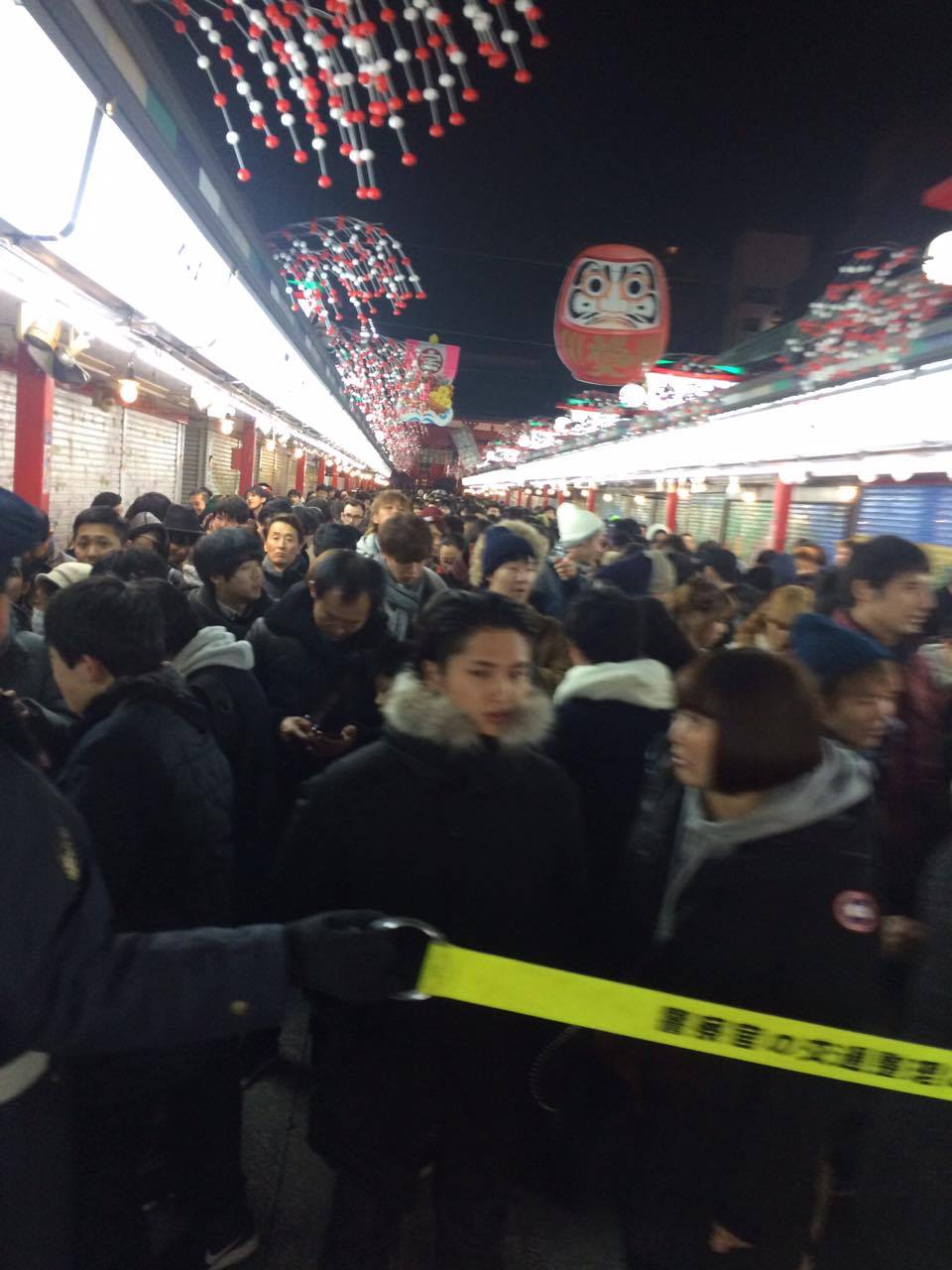 Many thousands of people went to Sensoji temple to make a wish and pray for new year coming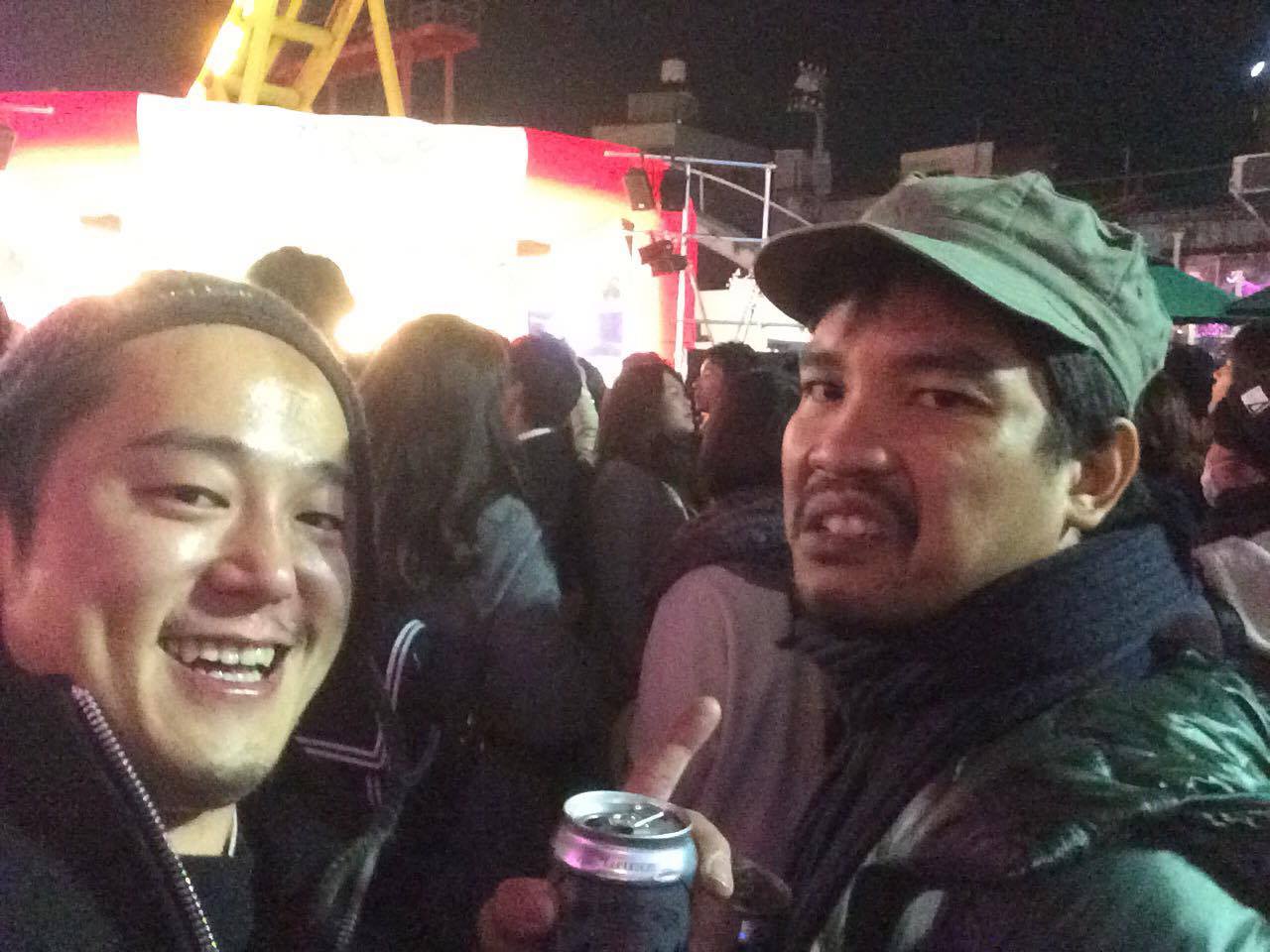 Kenji said it was very impressive time and great moment to countdown,so he brought me to themepark and saw local comedians show 30 mins before countdown and then yeah Booom "Happy new year 2017" ..Wat!... a Super _ucking impressive i ever experienced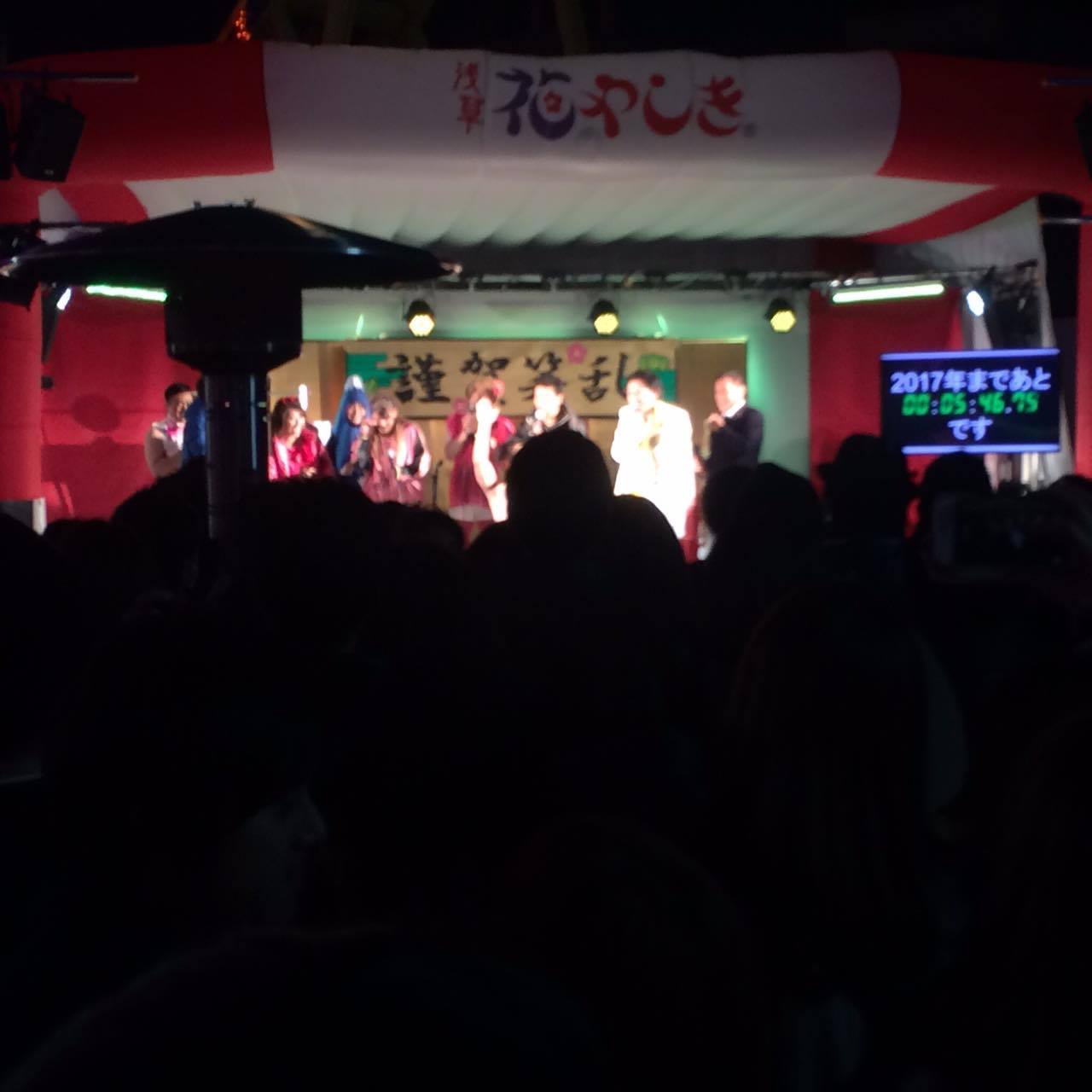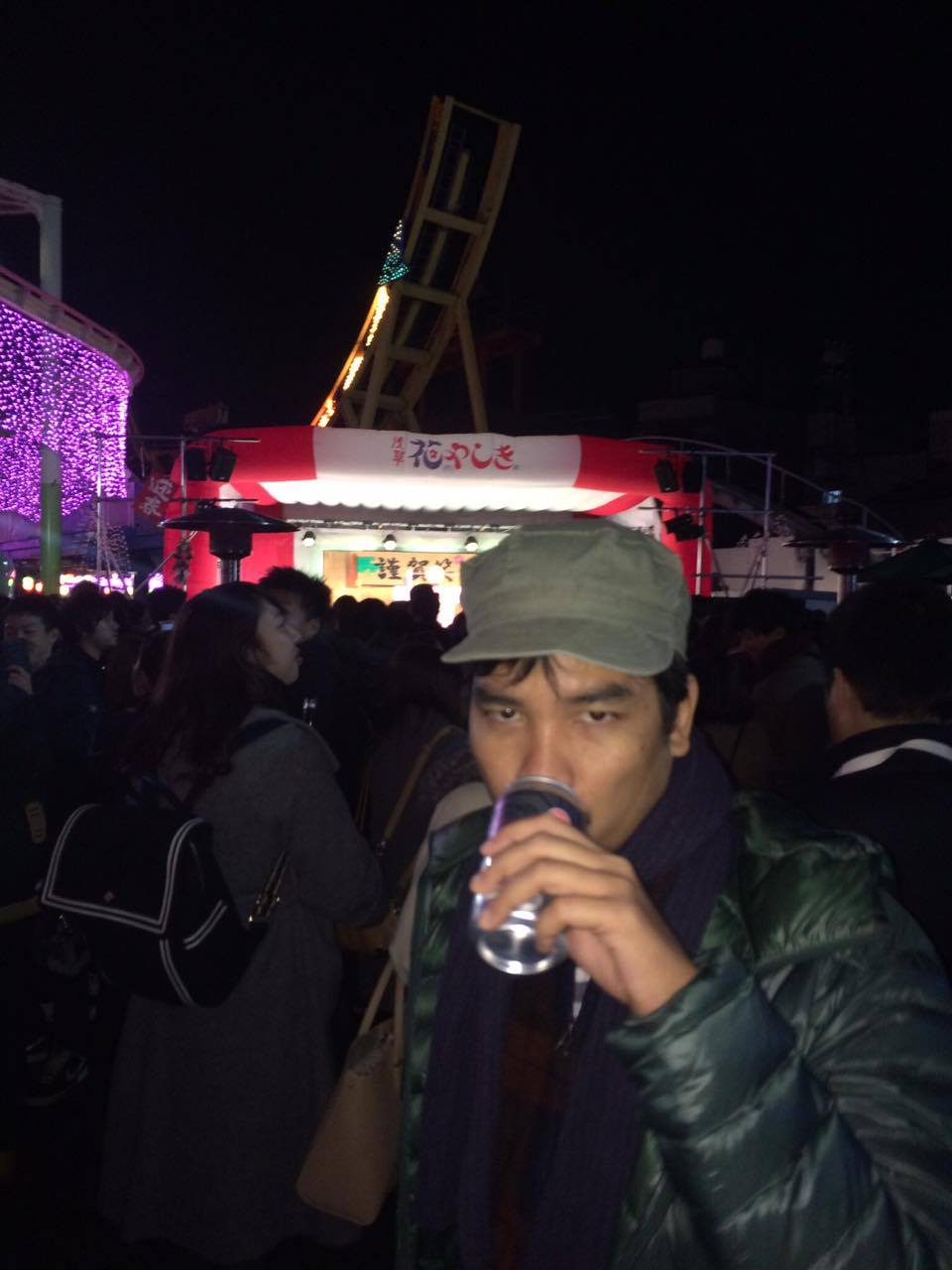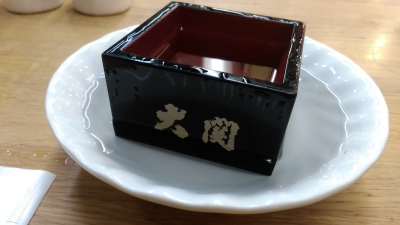 traditional new year sake' drink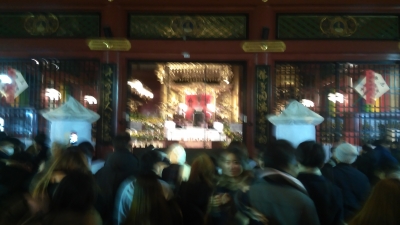 back to Sensoji again ,to make a wish.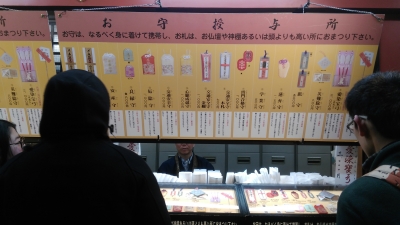 Bought a holy item , depend on what kind of power you what to pump up to your life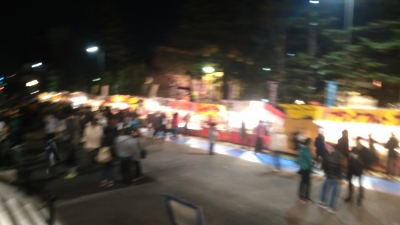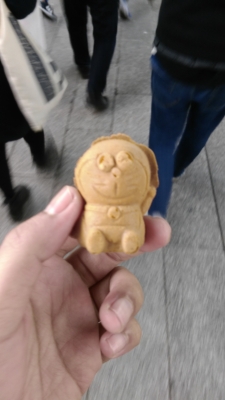 bye
All it was about hard party time and impressive memory ;-)
Ok,that's it for this part. Thank for reading
See you next vol.
Calendar

1
2
3
4
5
6
7
8
9
10
11
12
13
14
15
16
17
18
19
20
21
22
23
24
25
26
27
28
29
30
Selected Entries
Categories
Archives
Recent Comment
Links
Profile
Search this site.
Others
Mobile
(C) 2020