2015.11.30 Monday
Artist talk at 3331 and cultural exchange
I was invited by Yukie Hirokawa who works with Ongoing and 3331 to make a presentation about my work and the context of Belfast on the 25 of November. please see below some text and links relating to Belfasts troubled history. I would also like to say that its an interesting place to be as an artist and am sharing this information as most of the people i have met want to know more about the place.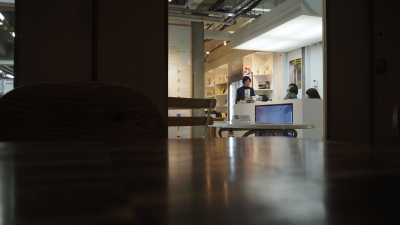 I want to know about Tokyo and Japan so please feel free to share your stories and understandings with me too.
Artist presentation at 3331 Tokyo on Belfast.
25 November 2015
Introduction
I moved to Belfast in 1997 to finish my Bachelors of Fine Art at the University of Ulster. This was just before the Good Friday Peace Agreement was signed by the Irish and British Governments to help work together towards peace in Northern Ireland. When I arrived there was still a strong military presence on the streets and frequent helicopters observed the city from above. The Good Friday agreement has been a major step forward for a lasting peace for the region.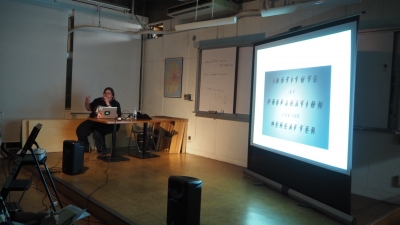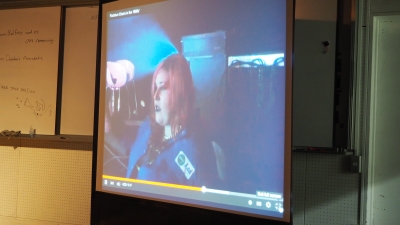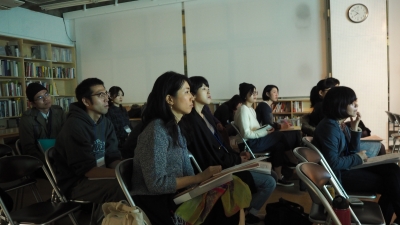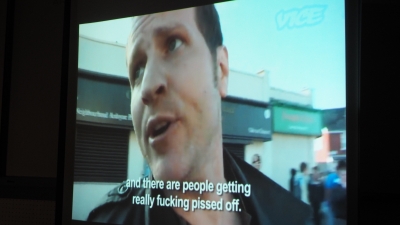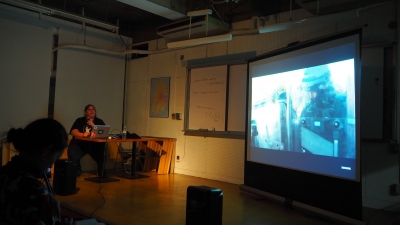 The Context of Belfast; as a city that has been the site of a long history of civil unrest and frequent acts of terrorism it is a unique place. Artist like everyone else suffered loss and hardship as a result of the conflict, which is often called "The Troubles" . I feel it is best to try and illustrate my talk with images to help you understand more and get a stronger sense of the place and its history, to put into context the reading of art from such a place.
People killed by The Troubles to date from 1969 - 2015 = over 3,600
Many, many more physically injured and a society physiologically injured.
Usefully Links
Bloody Sunday
https://www.youtube.com/watch?v=Osgyf6hia_U
https://www.youtube.com/watch?v=MQsr1buOCbc
The Troubles Archive: http://www.troublesarchive.com/essays
Current View
Google: Peace lines Belfast, This will give you a view of the interface walls that divide the city of Belfast.
Golden Thread Gallery & Draw Down The Walls
https://www.facebook.com/media/set/?set=a.1115362768497041.1073741933.200174836682510&type=3
https://www.facebook.com/GoldenThreadGallery/photos/a.1106519946047990.1073741932.200174836682510/1106520452714606/?type=3&theater
https://www.facebook.com/GoldenThreadGallery/photos/a.1064688160231169.1073741920.200174836682510/1064698573563461/?type=3&theater
Forum For Alternative Belfast
http://www.forumbelfast.org/projects/The-Missing-City.php
The Vacuum; http://www.thevacuum.org.uk
Factotum: http://www.factotum.org.uk
https://www.youtube.com/watch?v=gmYc8fZbTaE
http://www.vineroulette.com/v/Busby-Furball-cast-screening-Saturday-5pm-h0t12zHLWLl
https://en.wikipedia.org/wiki/The_Troubles
Murals
https://www.youtube.com/watch?v=ceOs5xRz9T0
https://www.youtube.com/watch?v=dCJMQgfHXNI
https://www.youtube.com/watch?v=VJ9nHK_NIP0
Summery
Belfast is a good place to visit and spend some time as an artist. A number of residency programs exist and I have popped some links to useful websites and pages to have a look at thanks and perhaps I will see you in Belfast
Flax Art Studios (website Needs Updated But Email Gail For Info) http://flaxartstudios.com
Digital Arts Studios: https://digitalartsstudios.com/residencies
QSS: http://www.queenstreetstudios.net
Catalyst Arts: http://www.catalystarts.org.uk
Golden Thread Gallery: http://goldenthreadgallery.co.uk
VAI (Good for Information) http://visualartists.ie/category/jobs-ops/opportunities-ireland/
And at the end we all went for dinner and drinks!!!!
Calendar

1
2
3
4
5
6
7
8
9
10
11
12
13
14
15
16
17
18
19
20
21
22
23
24
25
26
27
28
29
30
31
Selected Entries
Categories
Archives
Recent Comment
Links
Profile
Search this site.
Others
Mobile
(C) 2020