2015.05.11 Monday
welcome to ...
HEAVEN-TIME


THIS
IS CHIHO

.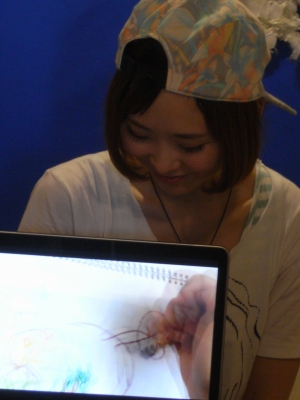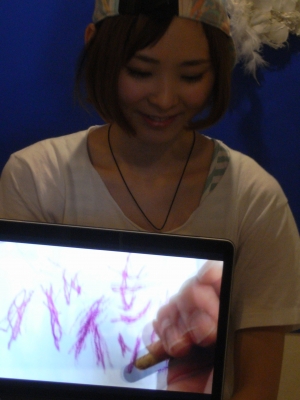 SHE SAID SHE WAS SEARCHING FOR MORE CONSCIOUSNESS IN HER VIDEO WORKS.
SHE SAID SOME PERSONS ALWAYS WANT TO HEAR SOMETHING ABOUT CONCEPTS.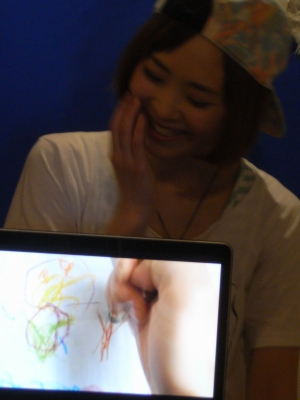 HERE SHE WAS WONDERING IF SHE WOULD FIND SOME CONTAMINATED


S

N

O

W.
SHE WENT OUT WITH HER DOG.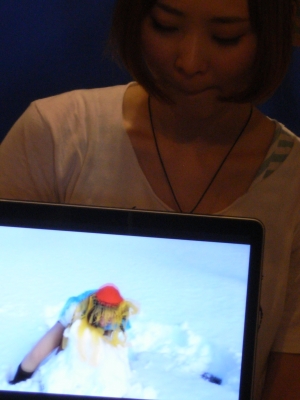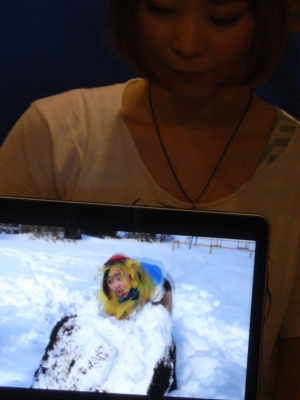 SHE ONCE WAS A RABBIT ON THE BEACH.
SHE FOUND A CARROT THERE.
SHE TOOK THE CARROT AND THEN TRHEW IT IN THE SEA.
SHE MADE LITTLE RABBIT-SHIT ON THE BEACH.
THE LITTLE RABBIT-SHIT TURNED OUT TO BE ALIVE AND BECAME A LITTLE OWN SOCIETY.
SHE SAID IT WAS A FAMILY PRODUCTION.


ONE DAY SHE FOUND A VERY BIG OCTOPUS IN HER BATHTUB. SHE READ THAT A STORY LIKE THIS HAPPENED AFTER THE EARTHQUAKE IN APRIL 2011. SO SHE MADE A VERY BIG OCTOPUS AND PUT IT INTO HER BATH.
IT WAS HERSELF OR MAYBE HER DOG. THE INSIDE OF THE OCTOPUS WAS EATABLE, SO HER GRANDMOTHER PREPARED SOMETHING FOR THE DOG. IT LOOKED LIKE FINGERS OR MAYBE CARROTS.


IN THE EXHIBTITION SHE SHOWED A VIDEO OF HERSELF AS A BIRD AND TWO OF HER FRIENDS MAKING "BOY'S LOVE" AS SHE EXPLAINED.
SHE WAS INSPIRED BY A PROFESSOR SEARCHING FOR A RARE BIRD IN THE FOREST. SHE MET HIM OR HER COINCIDENTLY AND FELT A BIT GUILTY BECAUSE SHE MAYBE DISTURBED...
THE TITLE OF THE EXHIBITION WAS: "i AM SORRY, DADDY."






THANK YOU CHIHO.






Calendar

1
2
3
4
5
6
7
8
9
10
11
12
13
14
15
16
17
18
19
20
21
22
23
24
25
26
27
28
29
30
Selected Entries
Categories
Archives
Recent Comment
Links
Profile
Search this site.
Others
Mobile
(C) 2020